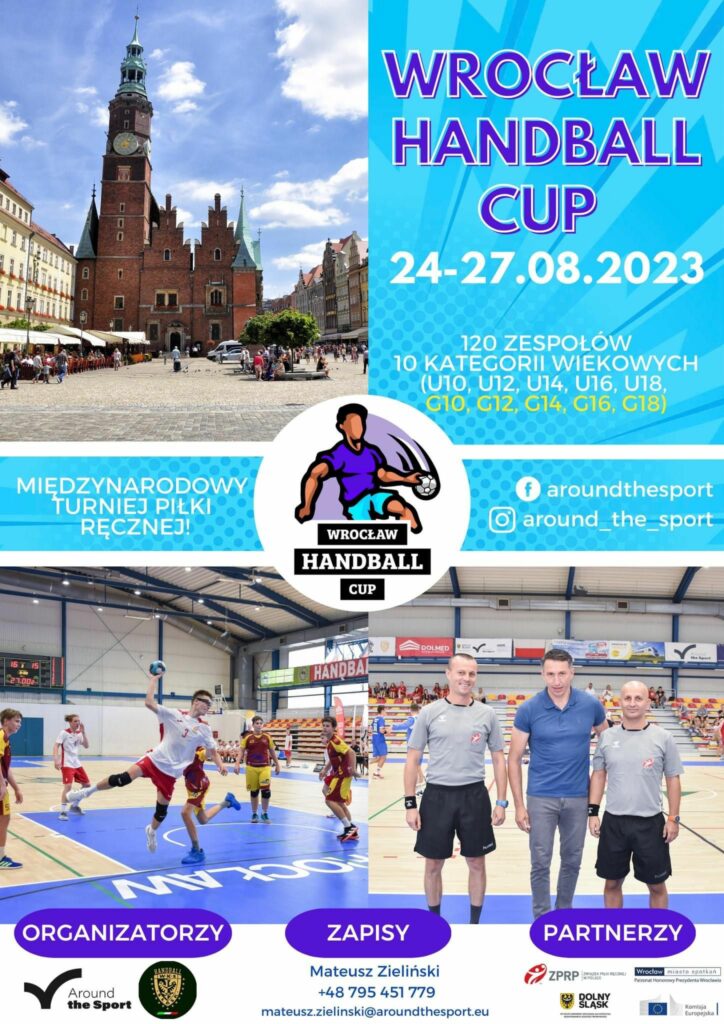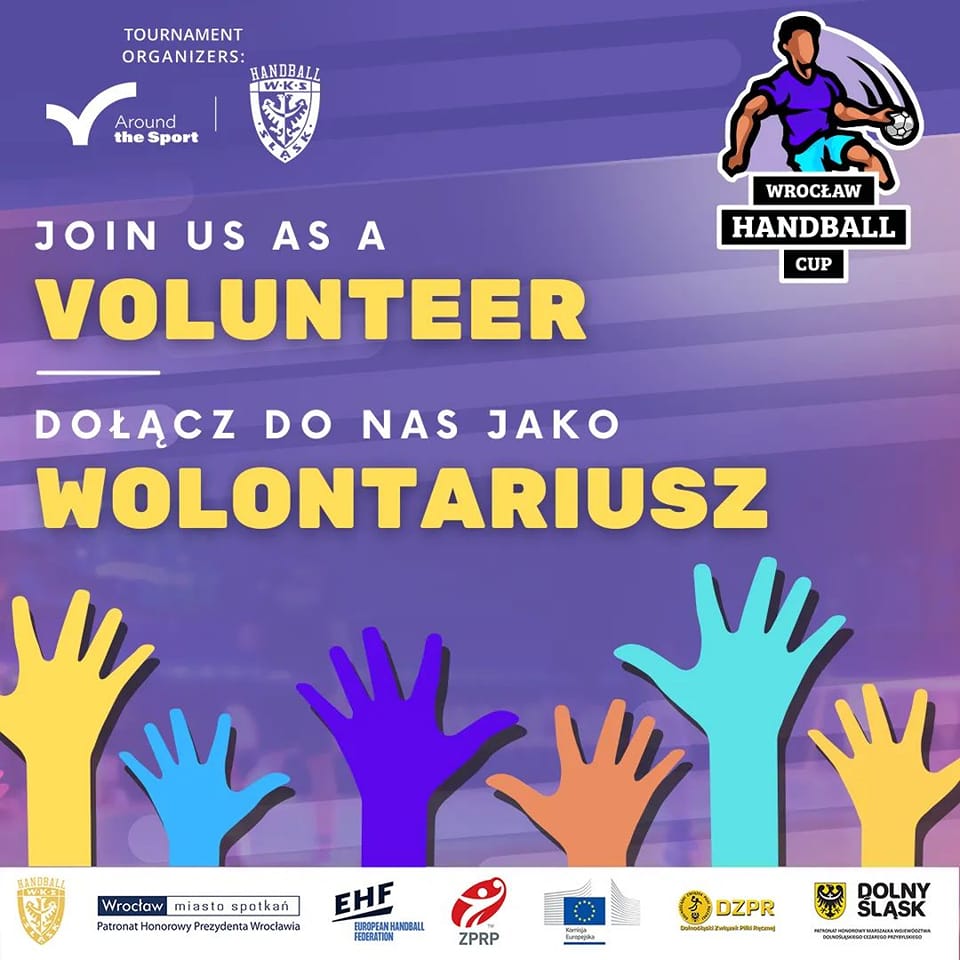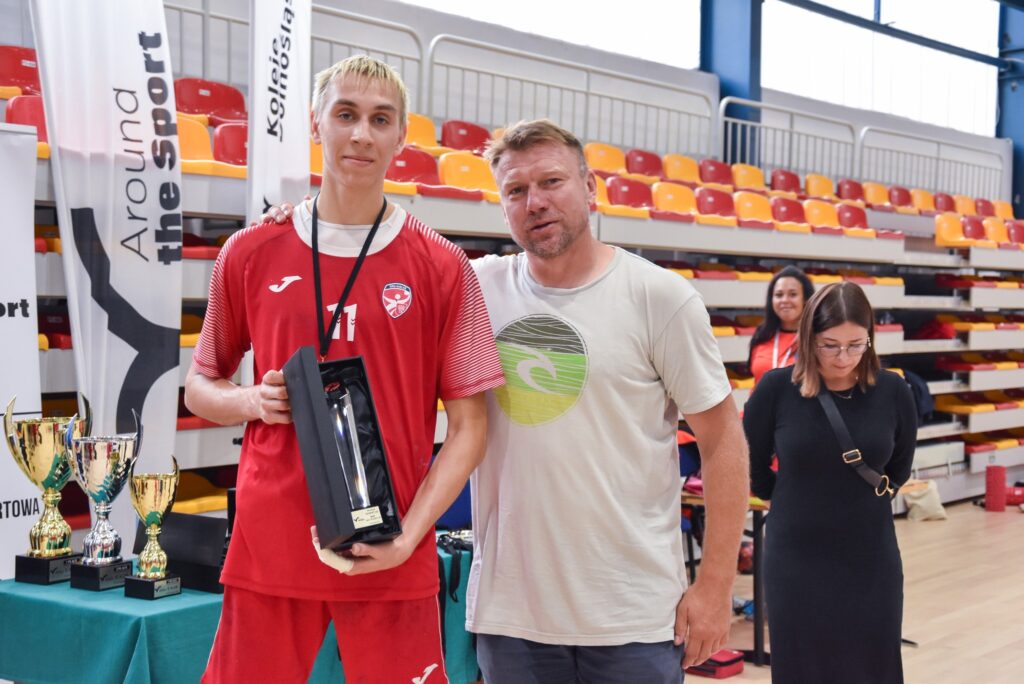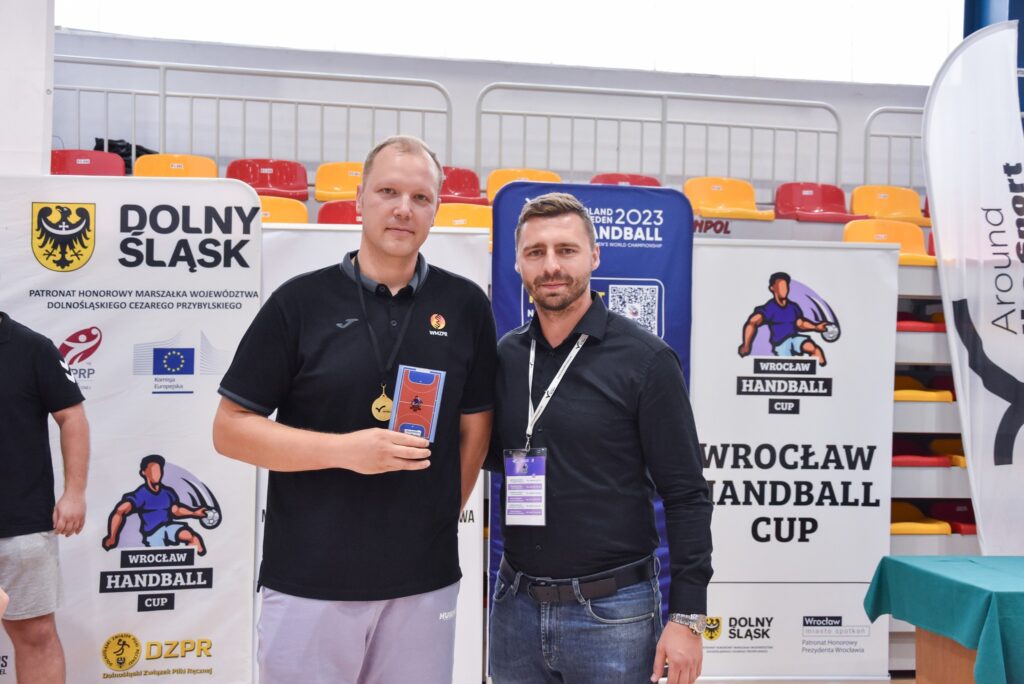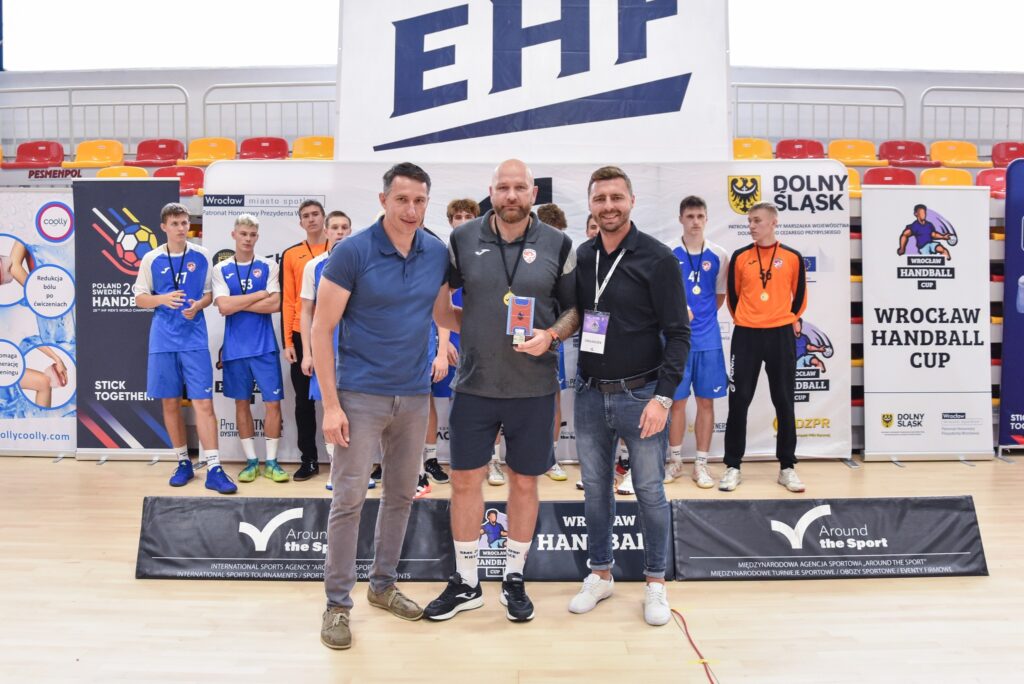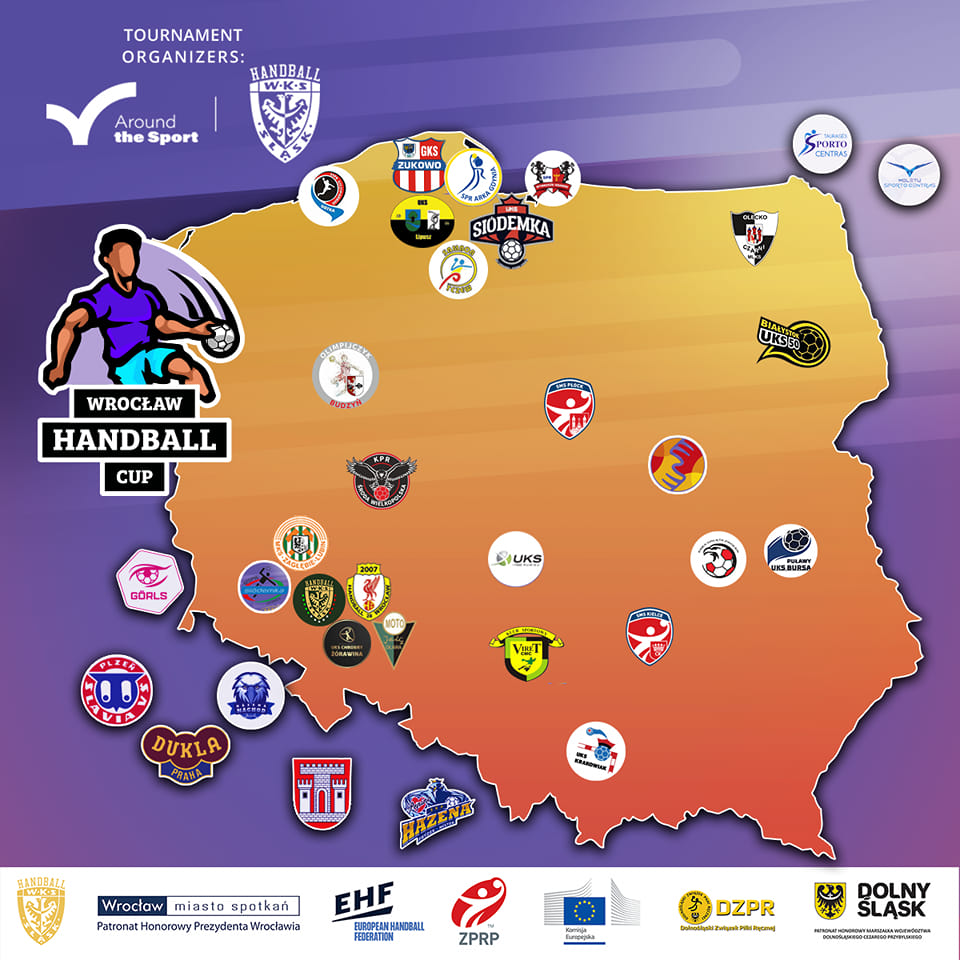 III edition of the tournament
24-27.08.2023
Organizers: Around the Sport & Wokół Sportu Foundation
Co-organizers: WKS Śląsk Wrocław
Age categories:
U10, U12, U14, U16, U18 (BOYS);
G10, G12, G14, G16, G18 (GIRLS);
Number of teams: 120
Are you interested? - Contact us!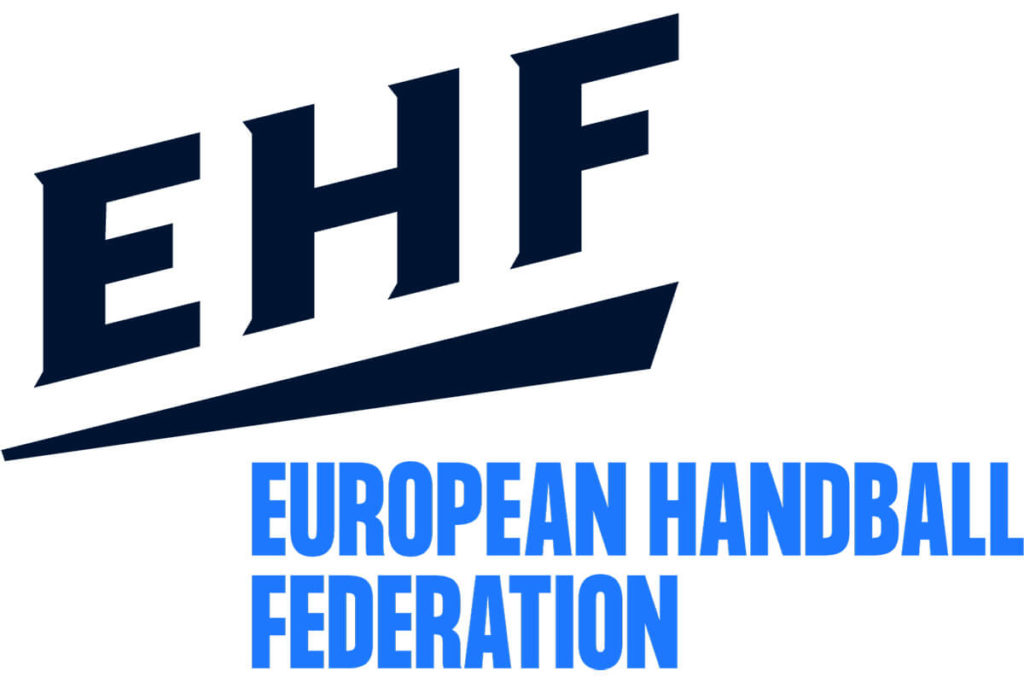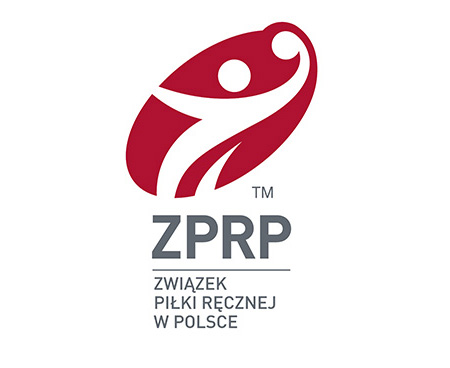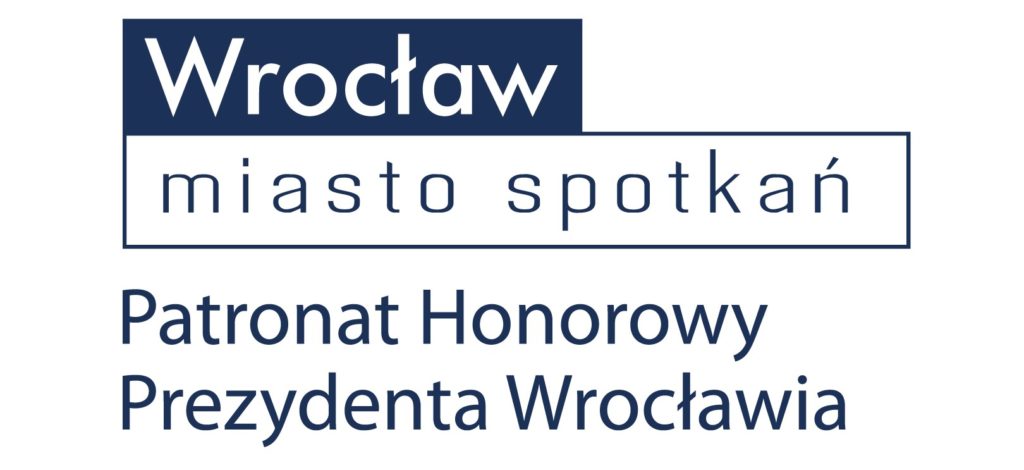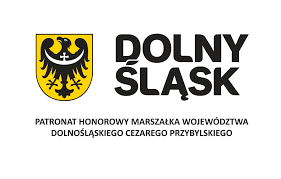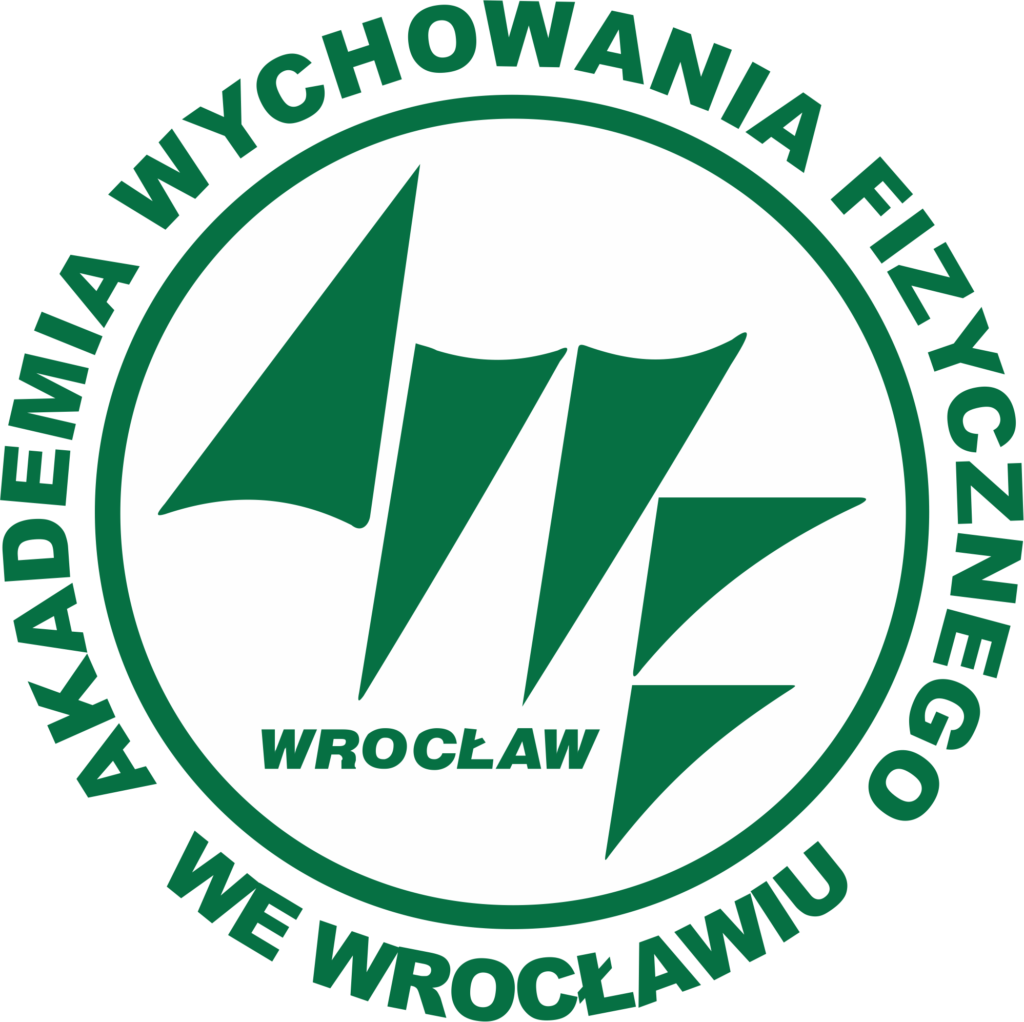 The legendary sports and entertainment hall "Orbita" is an ideal place to play handball. The Polish national handball team plays their games in this hall, with a capacity of 3,000 fans. During the Wrocław Handball Cup tournament, the final matches in each age category will be played in the "Orbita" hall.
A beautiful sports hall with spacious stands. Many professional clubs from Wrocław, not only in Handball, play their games here on a daily basis. A very representative hall, which will be one of the most used halls during the Wrocław Handball Cup tournament.
A full-size sports hall for handball is a perfect fit for the Wrocław Handball Cup tournament. In January 2021, the floor was replaced with a completely new one, which will allow our teams to play in even better conditions.
Audience with stands for 354 seats. It includes a full-size main handball field and full social facilities with equipment. The sports hall is adapted for the disabled. The development of the area around the hall includes, among others: sidewalks, parking lot, fencing of the area, landscaping, greenery.
A full-size sports hall of the highest quality, which will be one of the most important arenas during the international Wrocław Handball Cup tournament. The new dance floor and beautiful stands will surely provide our participants and viewers with irreplaceable sports emotions.
Centennial Hall (German Jahrhunderthalle), after 1945 also Hala Ludowa is a sports and entertainment hall in Wrocław located in Szczytnicki Park. It was built in the years 1911–1913 according to a design by Max Berg. In 2006, the hall was declared a UNESCO World Heritage Site. Entered in the register of monuments in 1962 and again in 1977, together with an architectural complex including, among others Four Domes Pavilion, Pergola and Spire. It was the site of many sports and cultural events that are remembered by generations to this day. At the turn of the millennium, it was home to many sports, including also handball.
These are not all objects that are available in our tournament offer. Do you want to know more?
Contact Us